Ah, Valentine's Day weekend! It's the perfect time to celebrate all the loved ones in your life…whether that's a spouse or significant other, a parent or even your own children. Here at Shreveport Bossier Corporate Housing, we want to encourage families using our fully furnished travel nurse housing to have a fun weekend with this list of things to do in the area. Enjoy!
Family Fun in Shreveport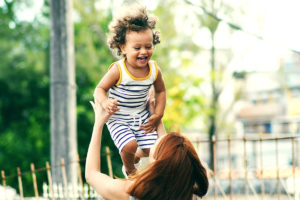 If you have small children, you know that corralling everyone together for a day of fun can be challenging and exhausting. Thankfully, the kid-friendly options below provide ample opportunities for your kids to burn off some extra energy. After a long week on your feet at the hospital, you'll appreciate the chance to watch your children play instead of having to run around behind them!
You can't miss the Shreveport Aquarium. This is a perfect way for kids to learn without even knowing it! The Aquarium features an extensive array of marine wildlife as well as hands-on opportunities for getting up close and personal with jellyfish or stingray.2 Is your son or daughter fascinated with sharks? Check out the sharks at the Shreveport Aquarium…but look at their website first before going so you don't miss the feedings on special days only!
Tired of feeling like the kids are bouncing off the walls at your travel nurse housing rental? Take them to Altitude Trampoline Park in Bossier City. There, the kids can jump to their heart's content and won't break any furniture or toys! The park features a huge floor made of trampolines, a dodge ball court and a foam pit for climbing and jumping into.3 Even small children can enjoy the park…they have a specified time for toddlers each weekday.4
Of course, if your children are older and enjoy learning about history, take them to the Spring Street Museum in downtown Shreveport. The museum is located in an old bank building from the 1800s and is one of the oldest buildings in the city.1
What is travel nurse housing?
If you're a travel nurse, you know that finding a fully furnished housing solution near the hospital is a welcome relief. Our short term rentals cater to traveling nurses as well as to business professionals because we know that after a long, demanding day, you want a comfortable place to relax and unwind. If you need to do laundry, we've got you covered, with a washer / dryer combination unit right in your rental home. Want to open a bottle of wine and enjoy the HDTV? You can send the kids to bed and curl up on our leather recliners. Nursing is a noble and tough profession. We proudly serve nurses like you and want all travel nurses and their families to feel cared for during a short stay in Shreveport!
Sources: https://www.travelingmom.com/free-louisiana/12-free-things-to-do-in-shreveport-bossier-la/, https://quirkytravelguy.com/true-blood-taxidermy-museum-quirky-shreveport-louisiana/, https://www.familydaysout.com/kids-things-to-do-usa/shreveport/la, https://www.tripbuzz.com/things-to-do-with-kids/shreveport-la, (1) https://springstreetmuseum.org/about-the-museum/, (2) https://www.shreveportaquarium.com/our-exhibits, https://www.scarymommy.com/things-to-do-in-shreveport-with-kids/, (3) https://www.altitudebossier.com/50845, (4) https://www.altitudebossier.com/50853