Ah, springtime! After a long winter season, spring flowers and nicer weather are things to look forward to. But spring also means tax season. April 15th is known nationwide as the typical last day to file taxes for the previous year. If you're serving in the military and using a Barksdale AFB housing solution, you'll want to consider all possible tax implications before filing those returns.
Specific Resources Available for Active and Reserved Military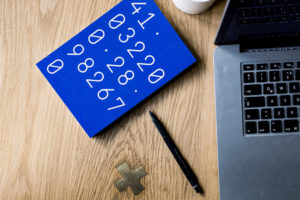 One major benefit for service members at Barksdale (and many other bases around the country) is the Volunteer Income Tax Assistance (VITA) program. VITA allows many low-income military families to receive tax assistance for free. Tax forms are incredibly convoluted and confusing and free help can take the guesswork out of preparation. Before visiting your tax advisor, check out the "What to Bring?" list from the IRS for help in determining what documents to bring. Think W-2 form, any bank statement including interest income etc.
You can also learn more directly from the IRS website about taxes for service members.
Louisiana Property Tax Savings for Renters using Barksdale AFB Housing
Other tax considerations not specifically related to April 15th include property tax. For renters, this is a huge financial break. After all, you want to stay in an updated, clean home while you're staying in the Shreveport area. But who wants to pay the massive taxes associated with an expensive home! Our fully furnished short term rentals allow you to get the benefit without the tax costs.
In addition, you're not responsible for covering home insurance in case of an emergency like a fire, flood or other disaster. Fully furnished solutions like the ones we offer take away the responsibility of having to worry about these expenses. You may want to consider renter's insurance if your personal items include valuables such as jewelry, computers or other expensive items.
In conclusion, taxes for Barksdale AFB housing is a very important piece of the pie to consider when moving to the area. You'll want to weigh your financial options carefully and choose an economical, well-cared for housing solution that best meets your family's needs. Our fully furnished homes and condos will fit the bill!
Sources: https://www.irs.gov/individuals/military, https://www.barksdale.af.mil/News/Article/1429531/barksdale-tax-center-now-open/, https://www.irs.gov/individuals/free-tax-return-preparation-for-you-by-volunteers, https://www.irs.gov/pub/irs-pdf/p3676bsp.pdf, https://www.nerdwallet.com/blog/mortgages/the-real-cost-of-your-house/