Long Term Rentals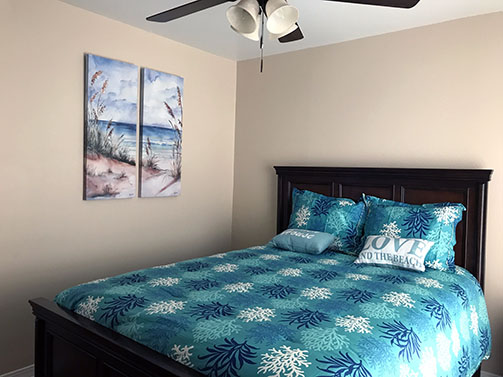 Long term rentals may just be the wave of the future. As technology continues to grow and remote employees become more commonplace, so will the need for housing that's fluid enough to change with the workforce.
If your boss is looking to expand into Shreveport and Bossier City LA, you might want to consider long term rentals as a housing option. Here at Shreveport Bossier Corporate Housing, we offer fully furnished long-term housing that caters to a wide variety of needs, including:
Families – Don't leave your family behind when you relocate! We have one-, two- and three-bedroom rental properties available.
Pets – Our pet-friendly rentals mean that you can bring your beloved dog or cat along when you move. No more expensive kennel fees.
Residential areas – Your children and / or significant other will really appreciate living in an area that's conducive to family life. Yes, riding bikes outside or enjoying summer evenings walking in the neighborhood is possible!
Townhouses, condominiums, houses, apartments etc – Do you want to live in a specific type of residence? Contact us today to talk to Debi and get the latest on what's currently available.
Benefits of long term rentals
Unlike homeowners, long-term tenants don't have the same kind of expenses and hassle that goes with taking care of a house. Roof start leaking? Call the landlord. Want to save on furniture and redecorating? Our fully furnished rentals will help to ease your stress in this department as well! Renting allows you to save money towards purchasing a house in the future or even to save if you're just needing to cut some costs.
In addition, long term rentals offer tenants the flexibility to easily move to a different area of town as needs dictate. For example, a trendy apartment home in the city center might be perfect for you while in your twenties, but as you grow older and start having children, a house with a yard in the suburbs may start to sound better.
Another benefit of renting long-term versus month-to-month is the cost savings in your rent payment. Rentals with a shorter lease will cost more because the landlord needs to cover his or her expenses for acquisition of new tenants and for cleaning after each tenant leaves.
For military families, renting a house or apartment long term can be an ideal housing solution. Service members often get shifted around to other areas of the country or world and it can be hard for military spouses and their families to maintain a sense of home life throughout this. Our long term housing solutions offer a great way for Barksdale AFB families to feel like they can enjoy the atmosphere of a real home even while stationed in the Shreveport area for a limited time. Shreveport Bossier Corporate Housing even offers military discounts!