In her poem, The Library, Barbara A. Huff talks about books and the joy of exploration found within the walls of a library.1 COVID-19 has affected a lot this year, but summer reading for children is still a great option that's safe, educational and a wonderful way to beat the heat. In this post, we'll talk about some options for summer reading if you're staying in our Bossier houses for rent and looking for ways to occupy the kids!
Reading with the kids? Resources, favorite books and more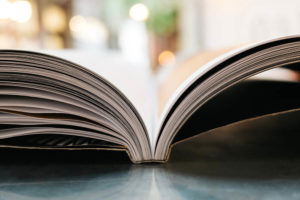 Reading ignites the imagination and lets children experience the world in ways that technology simply can't. Here in Bossier City LA, your family can have fun this summer at home with books. Here's some ideas…
The Shreve Memorial Library's summer reading program is called "Imagine Your Story" and, if kids 0-10 complete the requirements by July 31st, they can receive a free book! More information is here.
Need ideas for books the kids can read? Check out this list for classic choices including Charlotte's Web by E.B. White, Goodnight Moon by Margaret Wise Brown, Where The Wild Things Are by Maurice Sendak and more. Or, check out the International Literacy Association and Children's Book Council Children's Choices Reading List for 2020.
Does your kid think reading is boring? Encourage your child by making him or her a favorite meal when completing a book. You can even theme the meal around a book for even more fun! For example, Dr. Seuss' book, Green Eggs and Ham, might inspire a breakfast featuring ham and eggs that are green. Check out this link and this one for other ideas.
Another way to motivate children to read is to watch the movie about the book after they finish! This website has a long list of children's books that have been turned into movies.
Looking for even more things to do with the kids? This PDF link has a ton of educational and fun resources for children, including printables, science activities, website coding, sports and more.
Bossier houses for rent…you and your family can feel at home in Louisiana
Yes, 2020 has been a different year for everyone. But the joy of reading can still encourage, inspire and help kids imagine in new and exciting ways. Another big bonus…books travel well. If you or your significant other is in the military or working as a travel nurse and needs to travel often, your children can take books along with them. Our Bossier houses for rent are comfortable, family-friendly solutions that are fully furnished for your convenience. Give us a call today to see how we can help you!
Sources: (1) https://www.poetrynook.com/poem/library-8