Life with pets isn't for the faint of heart. A fluffy cat or cuddly dog is a wonderful thing indeed, but if you own a pet you know that caring for a dog is a lot of work. In reality, pets are a lot like children! In this post, we'll talk about ways you can care for your canine or feline friend while living in our corporate housing solutions for families, business travelers and more.
Is life with a pet in a condo realistic?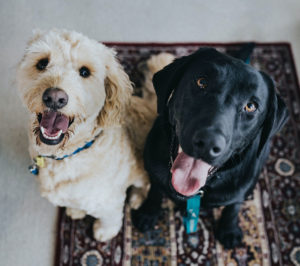 The short answer is, YES! Pets and humans can live together comfortably in an apartment or condo setting. Of course, life in the city is different than the rolling green hills of the countryside, but a dog or cat provides just as much or more comfort to owners residing in cities.
Here are some tips for families considering short term rentals in the Shreveport area or in other cities around the USA.
Do you have a dog / cat already or are you looking to get one? If you are looking for a pet, are you planning to get a puppy / kitten or a full-grown animal? This will make a difference for training purposes.
After all, will you need to start fresh with a puppy or are you getting an animal that's already been trained?
Does your job allow you or someone living with you in the same condo the flexibility to care for a pet? Things like potty training a dog or giving him or her daily walks take time and patience. In addition, it's important for a pet to get used to a daily routine in order to learn appropriate times for eating as well as for outdoor bathroom breaks.
Are you or someone in your family allergic to pet fur? If so, this will make it more difficult to get a pet.
If not, be aware that pet fur will be a common occurrence. One way to combat the fur is to give your dog or cat regular baths and brush him or her a couple times a week. Another suggestion is to get a good quality handheld vacuum cleaner with extensions for cleaning at different angles / situations. Wash bedding frequently as well to promote a clean environment. Our fully furnished housing solutions come complete with washer & dryer units for your needs. Dealing with stray hairs on your clothes? Use a piece of tape or a lint roller to clean things up. Rubber (gloves, ball, broom etc) attracts pet fur, so you may want to consider a tool like rubber gloves to help with any cleanup.1
Corporate housing isn't just for executives
The term "corporate housing" may lead you to believe that our short term housing is only for employees or business travelers. However, that isn't the case. We do offer many amenities (such as an HP or Epson Printer, desk area with chair etc) that appeal to business professionals. But our fully furnished corporate housing also provides the perfect solution for families needing Barksdale AFB housing or housing for traveling nurses. Even individuals staying short term in Shreveport will appreciate the extra space and amenities we offer.
Whatever your reasons, we hope you choose Debi at Shreveport Bossier Corporate Housing for your home rental needs. We offer a variety of rental options, including some condos that are pet-friendly rentals. Your dog or cat is important to us! We know that pets provide a valuable source of encouragement during these difficult times. Pets can help you enjoy your home-away-from-home with us.
Sources: https://www.akc.org/expert-advice/training/how-to-potty-train-a-puppy/, https://m.petmd.com/dog/training/evr_dg_how-to-potty-train-your-dog, https://www.tidy.com/blog/how-to-keep-your-home-free-of-dog-hair/, (1) https://www.puppyleaks.com/tips-cleaning-dog-hair/