What's the best part of your morning routine? Is it time spent exercising or eating a delicious breakfast in our travel nurse housing? Is it early morning snuggles with a pet or loved one? Or is it the prospect of a day ahead filled with new opportunities? If you're a night owl, getting up in the morning can be more difficult and can make a nursing job with long hours harder. In this post, we'll discuss some ways that a caffeinated beverage can help you get a good start to the day in Shreveport.
Coffee is an Essential…or are you a Tea Drinker?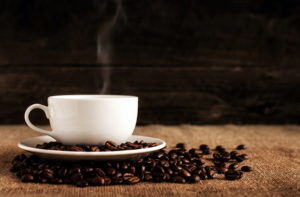 There's nothing like a comforting cup of joe (and the jolt of caffeine) in the morning or whenever your day calls for a pick-me-up. For true coffee lovers, COVID-19 has made it more difficult to enjoy the traditional coffee shop experience. But that's where knowing how to make a delicious cup at home can come in handy!
According to an Eating Well article, it's important to invest in quality coffee beans and in something you may not expect…filtered water. Water and water temperature will affect the taste of your coffee and can make a big difference in your experience.1 If you want to use a traditional coffee maker, be sure to use good quality filters as well. This article and this one discuss possible filter options.
Our Shreveport LA travel nurse housing solutions also feature a Keurig machine in each condo. Keurig has become a household name for a great way to make a fast, no-mess hot beverage. If you want to improve your coffee experience, consider buying reusable KCup filters so you can grind your own coffee beans for the freshest flavor.
Of course, all this talk about coffee leaves out a very important alternative drink that can provide a similar caffeine buzz for your shift at Ochsner LSU Health Shreveport Hospital or Willis-Knighton Medical Center. There are many types of tea and varying levels of caffeination, depending on your preference. Black tea is traditional and what you'd probably think of first when considering tea. Other options include white tea, oolong tea, green tea and pu'erh tea, which each offer unique visual and flavor profiles as each type is created in different ways.2 If caffeine bothers you or you want to have a cup of tea to calm tired nerves, consider herbal teas like chamomile, peppermint or licorice.3
Turn your Home-Away-From-Home into a Coffee Shop with our Travel Nurse Housing
In conclusion, coffee (or tea!) can offer a great way to start or end your day, depending on your specific needs. Our travel nurse housing features coffee maker and Keurig machines in each condo for your convenience. In addition, you can always use the stove range or microwave in our fully furnished kitchen area to boil water for your own coffee brewing needs. We place a high priority on your comfort and on ensuring that your time renting one of our units feels like a home-away-from-home. No more hotel coffee! Bring on the good stuff!!
Sources: (1) https://www.thekitchn.com/do-you-need-to-worry-about-water-temperature-when-brewing-coffee-smart-coffee-regular-joes-216229, http://www.eatingwell.com/article/41595/9-rules-for-how-to-make-a-perfect-cup-of-coffee/, (2) https://www.teaclass.com/lesson_0102.html, (3) https://www.healthline.com/health/anxiety/tea-for-anxiety