Take care! Yes, please do take care of yourself. In today's overstressed, overburdened world, self care is an important part of life. For those in the nursing profession, this is especially crucial. If you're looking to relocate to the Bossier City area, consider our travel nurse housing solutions as an oasis from your daily grind. Check out our housing benefits and self care tips below…
Mental self care tips for overall well-being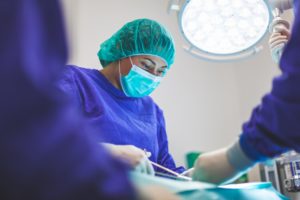 If you're facing a lot of mental burnout, seek the guidance and encouragement of a counselor. Even if you have a great support system at work, it can be very beneficial to get the additional help and guidance of a trained counselor. You don't have to be in a crisis…there needn't be any stigmatism associated with seeking help.
Call friends and family often. Sometimes you just want to talk to your Mom and catch up on home life. Work as a travel nurse means constant exposure to new experiences and, while this generally is exciting and rewarding, it can also become exhausting and lonely.
Make space in your schedule to sit quietly and journal. You'd be amazed at how journaling can help you process your thoughts and frustrations about coworkers, patients etc from the week.
Listen to instrumental music or podcasts / audiobooks that help you relax on your commute to and from Ochsner LSU Health Shreveport Hospital or Willis-Knighton Medical Center.
Physical self care
Invest in comfortable shoes. This can't be overstated, as comfort outweighs "cute" in the nursing profession. Long 12-hour shifts on your feet mean constant wear and tear on your body, so take good care to purchase footwear that helps your feet last longer each workday.
Make sure to get plenty of exercise even if you don't feel like it. This is crucial to help your body release stress and relax after a long work week. Here's a link with info for the Bossier City Parks & Recreation department.
Splurge every once in a while on a massage and manicure / pedicure with a good friend or two.
Bossier City is a great "small town" right next to Shreveport and offers a variety of amenities to help you enjoy retail therapy or a relaxing massage to help you rejuvenate.
Enjoy your fully furnished travel nurse housing unit! With leather recliners, HDTV and queen or king-sized bed, you'll want to stay at our home away from home for as long as possible. After a long day, soak in the bathtub and use our wine cork remover to open a bottle of wine.
Seeking travel nurse housing? Contact us!
Our name might be Shreveport Bossier Corporate Housing, but we proudly serve travel nurses working in our local hospitals. Fully furnished oasis coming right up!
Sources: https://www.purdueglobal.edu/blog/nursing/self-care-for-nurses/, https://nurse.org/articles/5-steps-to-nursing-wellness/, https://www.ameritech.edu/blog/50-self-care-ideas-for-nurses/, https://www.elitecme.com/resource-center/nursing/10-self-care-tips-for-nurses/, https://resources.nurse.com/easy-self-care-tips-for-nurses