We live in uncertain times, but those in the field of medicine will always be in high demand. Thankfully, many healthcare workers are willing to go the extra mile and work as travel nurses throughout the country and the world. If you're a medical professional and are heading to a job in Shreveport, we can help you with clean, fully furnished travel nurse housing for your comfort.
Things to do in the car if you're traveling solo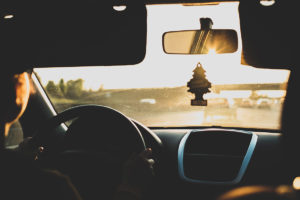 If you're on the road for a long period of time, you probably are going to get bored at some point. Traveling solo? No worries! Check out our list of ideas for ways to stay entertained as you motor on to Shreveport LA.
Sing along with your favorite songs. Oh yeah! Before leaving, put together a playlist of your most-loved tunes. This might include Disney songs like Hakuna Matata or The Bare Necessities. If you like old Rodgers and Hammerstein musicals, consider music from The Sound of Music or Oklahoma! Don't forget the good old-fashioned radio or pop hits from the 70s, 80s and 90s that'll get your fingers tapping on the steering wheel.
Listen to an audiobook (or two!). Check out the LibriVox website for lots of free, public domain audiobooks you can download and enjoy. If you have an iPhone, Apple Podcasts has many of the classic books available to listen to for free. Or, if you have an Audible or other paid account, use that source to download and start learning while driving in the car.
Talk to yourself. It's actually quite fun to talk aloud. There's something about talking through your problems aloud that can clear the head and help you clarify anything that's been bugging you.
Of course, keep in mind that safety is your ultimate goal while on the road. Don't do anything while driving that's against the law (think texting) and please stay focused on the road!
Road trip activities for families
If you're heading to Ochsner LSU Health Shreveport Hospital or Willis-Knighton Medical Center for your new job with the family in tow, that's a horse of a different color! Below are some fun car games for the family as you drive to our travel nurse housing solution.
Get a printable map with all 50 states on it and give a copy to each kid (or kid at heart!) in the car. Then, tell the kids that they can cross off each state when they see a license plate of a car drive by in the other lane(s) of traffic. This activity helps children stay busy and focused for longer periods of time, keeps them looking outside instead of at a computer screen and encourages them to associate the shapes of the US states with the names of each state!
In this game, all passengers in the car will watch the roadsides for signage. Each person is looking for words that begin with the letters of the alphabet, A-Z. Once one person has "claimed" the word, someone else can't use that word for their alphabet search. For example, if Jane uses "street" for the letter S, John can't use it and must find another word for S, such as "station."
Play a memory game that involves repeating what everyone else has said. This can take many forms, but could go something like…"Grandma went on a trip and she packed a 'scarf' on her trip." The next person has to say, "Grandma went on a trip and she packed a scarf and a '___' on her trip." The list keeps going on until the players can't remember the lengthy list anymore. 🙂
Comfortable travel nurse housing in Shreveport
Upon arrival in Shreveport, you'll want to unpack and get settled. Thankfully, our fully furnished travel nurse housing makes it easy for solo or family travelers. You won't have to worry about bringing linens, pots and pans, utensils, a coffee maker or many other household essentials. Debi ensures that each of her houses and condos are stocked with items to make nurses and other professionals feel at home.
Sources: https://en.wikipedia.org/wiki/Disney_Sing-Along_Songs, https://www.theatretrip.com/musicals-by-rodgers-and-hammerstein/, https://www.bustle.com/articles/153148-9-hacks-for-taking-long-drives-alone, https://www.budgetdirect.com.au/blog/12-car-games-for-kids.html