Snap, snap, click, click. The sound of a camera is both exhilarating and a little frightening. After all, it's a little intimidating to think that you're literally choosing what you do and don't want to capture about a new destination! As you know, photography is an important part of the experience itself. Photos help you remember good times and share them with others. If your family is traveling as a part of your job, don't forget to include them (and the cities you visit!) in your photography. In this post, our travel nurse housing experts offer some tips for capturing your adventures.
Travel Photography: Getting the Good Stuff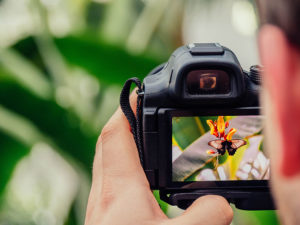 Photography is an art form, so it can help to study up on how to take photos before heading out to shoot.
Have lots of patience. Good photography takes time, which sadly is often lacking in daily schedules. Thankfully, our fully furnished travel nurse housing will make your move-in more simple and give you more time to explore Shreveport, Bossier City LA and the surrounding areas!
Get a good camera. Yes, most smartphones these days come with awesome camera capabilities built-in. But there's something about carrying around a hefty DSLR that takes photography to the next level.
Get close and personal. If you're trying to capture details, closeup photos will look the best. Think Instagram…we all zoom in and crop our photos to get them to fit within that perfect square space. When you're taking a photo, imagine what it'll look like after it's taken (or take a look at it on the screen after you've taken a photo). Then determine if you need to get closer. It's always better to move physically closer if you can versus zooming in on your phone or DSLR.
Take more than one photo of the same thing. Yes, this means that you'll need to invest in more than one camera card, but you won't regret taking more photos than you think you'll need. Sometimes there's a slight difference from one to the next that can make a photo stand out. This is especially true when taking pictures of family members, pets or other action photos, since people and moving objects will change from second to second.
Lighting is absolutely crucial to good photography. If you have time, use the "Golden Hour" to your advantage to get the best and most flattering light.
Once you've taken your photos, the next step is to share them with friends and family! Of course, sharing them on social media is a great option, but what if you want to have copies around the house? One great option is to put your photos into a photo album! This offers the most flexibility as you travel as well.
Some online photo book options include Shutterfly and Chatbooks. If you'd prefer to cut and paste photos in a book yourself, you can get scrapbooking supplies at the local Hobby Lobby or Michaels.
As a side note, please keep in mind that these are only suggestions…we are providing these options as a convenience to our current and potential tenants! We don't specifically endorse any business listed. Also, please follow any guidelines for social distancing while out and about. Shreveport Bossier Corporate Housing wants you to be safe!
Benefits of Travel Nurse Housing
In conclusion, we hope you really enjoy your stay in our beautiful southern city. When you are able, take time to safely explore the area and see what we have to offer. Our travel nurse housing is a perfect "jumping off spot" for you and your loved ones to live while adventuring and working!
Sources: https://www.nationalgeographic.com/photography/photo-tips/travel-photography-tips/, https://expertvagabond.com/travel-photography-tips/, https://digital-photography-school.com/10-travel-photography-tips/