If you have a loved one in the armed forces, you know that packing is inevitable. After all, military families tend to move around quite a bit over the years and have developed a unofficial reputation as "moving experts." Even so, moving is never an easy task. Here at Shreveport Bossier Corporate Housing, we want to help you! Our Barksdale AFB housing offers the comfortable home-away-from-home you've always wanted…without a lot of work on your part.
Moving / Packing Ideas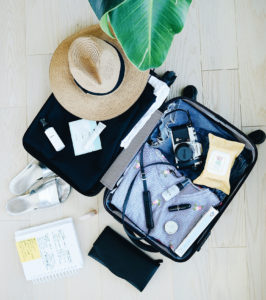 Preparing for a Permanent Change of Station (PCS) to the Shreveport LA area? We've got some ideas below to help you start thinking about your upcoming move.
Overpacking can make a tough job into a nightmare. Simplify your life by buying only the essential clothes needed and by donating extra stuff to a local charity before your next move. If you don't use it, lose it! One of the benefits of our Barksdale AFB housing is that it comes fully equipped with all of the appliances, furniture and kitchen utensils you'll need. So don't stress about how to bring your mattress across the country…we've got you covered.
Santa Claus makes a list and checks it twice every year. So should you! Good lists, photos of your items and well-labeled boxes will make this chore much easier and faster. There's even an app (or two) for that. This article discusses some options for home inventory apps.
Children can make the moving process much more complicated. Think about the best way to manage this before moving day. Maybe Grandma can come along and babysit the kids while you're dealing with all the boxes, driving, unpacking etc? Or see if a trusted friend can assist. You'll appreciate the extra hands and won't have to worry about what dangers your children might get themselves into on moving day.
Fully furnished Barksdale AFB housing can help you rethink the move
Moving isn't just about getting your stuff from one place to another. It's also about adapting your life to a new city, new schools, new shopping and friends. Don't forget to prepare other moving details like getting your child(ren) enrolled in the Shreveport school district, updating friends and family with your new address and finding a local place of worship.
In conclusion, we understand that moving is an emotional and sometimes overwhelming job. With our Barksdale AFB housing solutions, you'll feel less stressed and more able to quickly jump into life in the Bossier City area. Moving is an emotional process…don't forget to take care of yourself as well!
Sources: https://www.travelfashiongirl.com/packing-tips-five-things-the-military-has-taught-me/, https://www.urbo.com/content/military-packing-secrets-that-will-make-you-a-better-traveler/, https://www.extraspace.com/blog/life-transitions/military/moving-packing-tips-for-military-families/, https://militarybenefits.info/pcs-permanent-change-of-station-packing-tips/, https://themilitarywifeandmom.com/moving-overseas-checklist/, https://armywife101.com/2018/05/the-giant-list-of-things-to-do-before-you-pcs.html