For college students, educators and children alike, Winter Break is a welcome change from the repetitive tasks of learning / teaching and going to school. Many students enjoy traveling over their break to see other places in the world or go back home. However, school will eventually start again, which means that housing is an important aspect of college. In Bossier City, our fully furnished short term rentals can help alleviate housing stresses. Read more to find out how…
Bossier City Area Universities and Community Colleges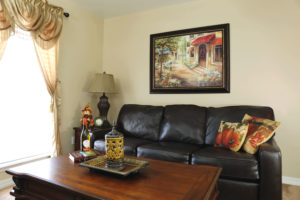 Bossier City and nearby Shreveport boast a variety of private, public and community colleges for students to learn from. Check out the list below for some of the options:
Homelessness and life as a college student
Did you know that affordable student housing is a big deal? Yes, it's true. College students around the country deal with high costs associated with housing. You may think it's a strange problem, but it makes sense on closer inspection. After all, housing prices continue to rise and even financial aid may not cover all the expenses associated with living far from home and family. Students attending community colleges especially struggle. That's because community colleges simply don't have the resources available that a four-year university would. Some schools are now ensuring that students can sleep in their cars in a safe parking area near the college!1 This doesn't solve the housing issue, but does help to give homeless students a safe place to stay. As you can see, housing is truly an important concern for young adults (and even students with families) seeking higher education.
How fully furnished short term rentals can help college students
Thankfully, affordable housing is available to students attending one of the Shreveport-area schools. Our corporate housing solutions aren't just for business travelers as you might think. If you're looking for fully furnished short term rentals or even for longer-term homes to rent, we can help.
Debi owns each of her properties and takes time to ensure that each house is well-equipped, comfortable and feels like a home-away-from-home. Her short-term housing features amenities like a desk & chair, microwave, full-sized refrigerator, washer and dryer unit for laundry and more. Worried about getting that paper printed before turning it in to your professor? We've got you covered there too. Each rental has an HP or Epson printer for your use as needed.
In conclusion, if you or someone you know is moving to Louisiana to attend school, tell them to look up our homes for rent. We offer the affordable housing you need so that education can have your full attention!
Sources: https://www.bisnow.com/national/news/student-housing/not-just-books-and-tuition-for-college-students-lack-of-affordable-housing-is-a-big-issue-93629, https://shelterforce.org/2019/09/06/the-role-student-housing-plays-in-communities/, https://www.bdcnetwork.com/blog/how-solve-housing-crunch-college-campuses, https://www.pbs.org/newshour/show/soaring-housing-costs-stretch-already-strapped-college-students, https://en.wikipedia.org/wiki/Louisiana_State_University_Shreveport, https://www.franklin.edu/colleges-near/louisiana/bossier-city, https://www.collegesimply.com/colleges-near/louisiana/bossier-city/, https://www.fastweb.com/financial-aid/articles/does-financial-aid-cover-room-and-board-in-addition-to-tuition-and-fees, (1) https://www.curbed.com/2019/8/20/20813141/college-real-estate-apartment-dorm, https://www.usatoday.com/story/money/2019/06/10/homelessness-among-college-students-growing-crisis/3747117002/