Happy 2020!! They say that "new year equals new you." And so, each January, we humans all try to set resolutions for things to accomplish in the coming months. Of course, most New Year's resolutions tend to be unrealistic and, thus, never end up becoming daily habits. However, here at Shreveport-Bossier Corporate Housing, we believe some resolutions (like choosing to rent direct from owner this year) are totally possible!
Thinking through rental goals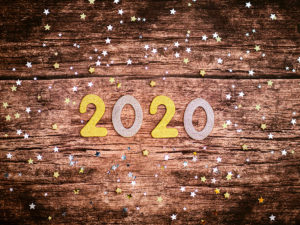 So, what are your New Year's goals? Want to move out from home? Or are you looking for a short-term option in Shreveport while searching for a forever home? Both are good resolutions. Read on for some questions to consider when house hunting and creating resolutions surrounding your rental options.
Do you have appliances and furniture?
If you're moving out from your parent's home, you probably don't have all the furniture and appliances you'll need for day-to-day life. Make it an easy transition by renting a fully furnished home for your first real home-away-from-home. You can ease into life on your own and won't have the stress or expense connected to hunting for pots and pans, dishwasher etc. Traveling for work? If you rent direct from owner with us, you won't have to stay in a hotel room while you're in Shreveport. Hallelujah!
How much money do you want to spend on a rental?
An important question indeed! When you start house hunting, cost will affect your range of options in the area. We offer affordable, comfortable solutions for your rental needs.
What is your rental timeline?
Do you want to stay in the Shreveport area longer-term? Or are you planning to stay for a short time and then move when you get a new job somewhere else? Whatever your reasons, it helps to know how long you want to stay in one location before signing the dotted line. Or, maybe your job doesn't allow you to stay in one place for long. If you're a travel nurse or seeking Barksdale AFB housing, you know that an apartment or home rental is your best bet since you'll probably be moving soon. Even an apartment lease might be too long! After all, you wouldn't want to commit to a year-long apartment lease and then be unable to move for your dream job!
Rent direct from owner is a smart choice!
In conclusion, if you're trying to stress out less in 2020 and the coming decade, choose our housing solutions. With us, you can rent directly from the owner, Debi. You will benefit from the time and care Debi places in making sure that you feel at home. You'll enjoy the fully furnished environment of a clean home, equipped with everything needed for your cooking, laundry and relaxation needs. Our condos, homes etc are move-in ready! We'll help you get your year off to a good start. You'll even have time to accomplish some of those other New Year's resolutions…like meeting the neighbors or cooking more healthy meals at home. Enjoy!
Sources: https://www.apartmentguide.com/blog/5-apartment-new-years-resolutions-that-will-save-you-money/, https://www.realtor.com/advice/rent/5-new-years-resolutions-help-get-place/, https://www.marinerfinance.com/blog/tips-to-making-effective-new-years-resolutions/, https://www.apartmentlist.com/rentonomics/10-apartment-new-years-resolutions-for-2019/, https://www.polingerco.com/10-apartment-living-new-years-resolutions/