Traveling is an exhilarating experience, but requires flexibility, coordination and a commitment to learning new things. And, if you travel frequently for work, these challenges will be a regular part of life. For families with children, travel nurse housing can help to enable nurses on the road to bring their loved ones along on the adventure of a lifetime!
Travel nursing with a family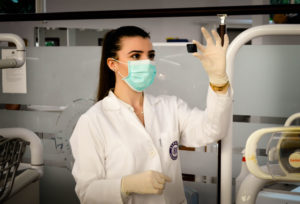 In this post, we'll explore some of the concerns surrounding a nursing job that requires continual travel.
How about schooling? If your child or children are school age, finding a new school for each child can be a big challenge. One possible solution to this is to consider homeschooling. This allows for maximum flexibility, creates a consistent educational environment and still ensures that your kids get the training they need for life. Talk with your agency about the available schooling options for travel nurses and anything they'd recommend. Of course, if you have very young children, schooling won't yet be a concern. However, long-term planning is always a good idea!
One major disadvantage to traveling is the extended time away from grandparents. Not only do your parents miss the opportunity to babysit and love on your kids, but your children will lose out on bonding time with Grandma and Grandpa. This doesn't have an easy solution, but careful planning can help to ease long-distance relationships. Technology can play a big part in bringing family together. Take time to Facetime or video chat with your parents and extended family on a regular basis. Or, at least send pictures via a group text often!
But technology alone can't bridge the gap. As a family, make it a priority to visit home several times a year. In addition, if your parents are able to travel, invite them to visit you and the kids! Travel nurse housing here in Shreveport LA can make it easier for you to host family members from out of town, since you can rent a house or condo with several bedrooms. Grandma can even whip up some of her famous chocolate chip cookies for the family to enjoy.
Travel nurse housing can ease your worries about living out of a suitcase
What about housing? As we've mentioned, travel nurse housing through Shreveport-Bossier Corporate Housing can solve this issue. It's crucial that your living quarters have ample room for your children to play and explore. Hotel or apartment life just won't cut it long term. Our fully furnished homes and condos feature kitchens equipped with a full-sized refrigerator, stove, pots & pans, utensils, dishes and more. Families will also appreciate the washer and dryer units in each home-away-from-home.
In conclusion, traveling with your children is more challenging, but can come with many blessings and opportunities to learn and grow together. If you're willing to work together, you can have an incredible experience. Just do it!
Sources: https://nurse.org/articles/travel-nursing-with-family/, https://www.nursechoice.com/traveler-resources/7-travel-nurse-tips-travel-nursing-with-family-successfully/, https://blog.bluepipes.com/ultimate-guide-travel-nursing-with-family/, https://www.travelnursing.com/news/features-and-profiles/making-travel-nursing-a-family-affair/