Who enjoys visiting the laundromat! Um, no one does. After all, nobody enjoys lugging large loads of stinky clothing into a public laundromat where everyone can see all the clothes you and your family have worn that week. In addition, laundromats often have coin-operated machines, which means either remembering to bring change or getting money exchanged while there. It's a hassle! Enter our fully furnished Barksdale AFB housing. Each one of our short term rentals features a washer and dryer unit…right in your condo or house! Say goodbye to exhausting laundromats.
Basic tips for washing your laundry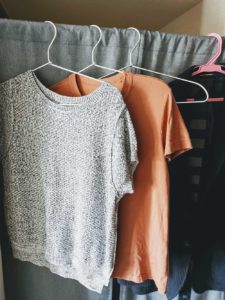 When preparing to do your laundry, think about the best strategy for getting your family's clothes clean. A few simple tips can also help your job to be the most effective.
Wash like colors together. In other words, separate out your underwear / whites and wash them in hot water with bleach to disinfect them. Other loads, like t-shirts, pajamas or lightly worn items can be washed in cold water. Of course, if you are concerned about shrinkage or colors bleeding, wash these articles of clothing in cold water and hang them up to air dry.
Iron any "formal" clothes or anything that wrinkled in the wash. Your rental will have an ironing board and iron on hand as well as a clothes hamper to hold dirty items.
It seems really weird, but occasionally take some time to wash your washing machine. This is especially helpful when dealing with dirt and sweat-encrusted uniforms. This post discusses how to cleanse a washing machine.
Pre-soak or scrub items that are extra dirty and need additional wash time. And don't forget to wash the heavily-soiled clothes separate from the others! This brings us to the next topic…care instructions for your significant other's Air Force uniforms.
Specific considerations for Army Combat Uniforms (ACUs)
When washing, take special care to preserve the unique fabric that the uniform is made of. This means that you should wash uniforms in cold water to preserve the colors longer and avoid using fabric softeners or detergents that have "optical whiteners" in them.1 This article and this one list detergents that are better to use for military cleaning purposes.
Don't wash camo with your other clothes. It goes without saying, but after a long, sweaty day on the base, those clothes are going to stink! You can use some vinegar to pre-soak and disinfect nasty-smelling uniforms.
Finally, before throwing them in the wash, check all pockets and remove patches from your ACUs to protect them. Of course, please check with your commanding officer to confirm any and all care details for your gear as it applies to Barksdale.
Our Barksdale AFB housing saves you time at the laundromat
So remember, when you're looking for short term rentals in Bossier City, choose Debi's Barksdale AFB housing. You and your family will appreciate the fully-equipped kitchen area, comfortable leather recliners, office desk with chair and our washer / dryer units. Rent direct from the owner and feel the comforts of a home-away-from-home!
Sources: https://armywife101.com/2016/08/properly-washing-acus.html, https://www.armytimes.com/news/your-army/2015/08/22/caring-for-your-new-acus-dos-don-ts-and-myths/, https://militarytravelmama.com/4-sanitary-laundry-tips/, (1) https://www.thespruce.com/how-to-wash-military-combat-uniforms-2146415