Hair care is important. After all, your face and hair are probably one of the first things people notice about you! When going on a vacation, a haircut isn't something you normally think about needing to do while away from home. But, if you're traveling frequently and staying in travel nurse housing like our short term rentals, you'll eventually need to get a trim at a hair salon. In this post, we've gathered a list of several salons for your convenience in the Shreveport and Bossier City area.
Hair salon options in the Shreveport / Bossier City area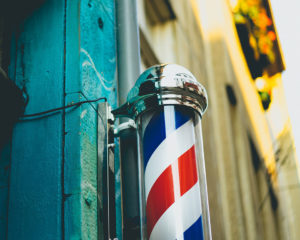 A good haircut can give you confidence and will make a fashion / style announcement to the world about the person you are. Yes, a haircut can be a necessity, but it's more than that because it also helps you feel better about yourself. Don't forget this aspect of your new life in Louisiana!
Some options include:
Of course, you'll want to call ahead and make an appointment or ensure that a hair salon is open before heading to the location. In addition, remember that each salon may have different guidelines in place regarding COVID-19. If you're needing a hair color treatment and want to do it yourself, Sally Beauty Supply has a variety of hair color supplies for purchase. Of course, the local Walmart or Target also sells hair color products as well.
Please note that these businesses are only suggestions and we aren't endorsing them as part of this.
Your hair care is a personal choice and we respect that!
Travel nurse housing solutions in Shreveport
We hope you consider our travel nurse housing while you work at Ochsner LSU Health Shreveport Hospital, Willis-Knighton Medical Center or one of the other local medical facilities here. When you rent with us, you'll enjoy our fully furnished housing complete with washer and dryer units as well as a kitchen area equipped with Keurig, pots & pans, mixer with beaters, Pyrex / Corningware casserole dishes and more. Whether you're getting a haircut, shopping for groceries or relaxing and watching TV, life in Shreveport is good!