You may work a traditional 9-5 job…or maybe you're a medical professional and work 12 hour shifts for several days a week. Whatever your job situation is, ultimately, you're working to earn money to support daily life. Travel nurse housing like the short term rentals that we offer will provide a good home and living space for your needs. In the same way, your money needs a "home" where it can be safely stored until needed. In this post, we discuss some banking options available in the Shreveport area and beyond.
Banking: Where should I go?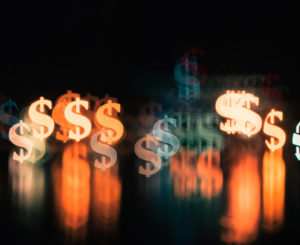 Looking for banks in Bossier City or Shreveport? Actually, the first question should be…do you have an existing financial institution that you're using?
If so, some national bank branch locations in the city include the below:
Chase – Offers checking accounts, credit card options such as "Chase Sapphire Preferred" and opportunities for investing. Check out their locations here.
Regions Bank – Like many other banks, Regions offers online banking (which is great for nurses who frequently travel) and other traditional financial features such as car loans, savings accounts, IRA and more. Their locations in the area are found here.
Capital One – In addition to the items already mentioned, Capital One offers savings accounts for kids so you can start teaching them the value of good financial stewardship.
Capital One also has two different travel-specific credit cards, which may be appropriate for your needs.
Learn more about their branch locations here.
Of course, if you don't want to use a national bank, one of the local banks includes the Community Bank of Louisiana.
Another option is to go completely online with your banking needs. This allows for the greatest flexibility and offers the added benefit of 24/7 access where your travel nurse housing happens to be. Online banks are different than brick-and-mortar solutions in that there are no physical walk-in locations. You may get a better return for your money with an online bank, but be sure to read more on this yourself before making a final decision.
Some online banks include Ally and Chime.
Please note that Shreveport Bossier Corporate Housing does not personally endorse any of these banks…the links and information are only offered for your convenience.
Save with fully furnished travel nurse housing
Yes, banking takes some planning ahead if your job requires consistently working in different locations, such as a traveling nurse. However, travel nurse housing that's fully furnished and move-in ready is a cinch to decide on! Our Shreveport Bossier Corporate Housing solutions come complete with all the essentials you'll need to live life in Louisiana. No need to worry about bringing bed linens, pots and pans or a coffee maker along with you. Each of our condos have a kitchen area with Keurig, mixer, eating utensils and more. When you need to do laundry, just use the washer and dryer units in each condo. Life on the go doesn't have to be hard…just go ahead and do it!!
Sources: https://www.thegypsynurse.com/blog/travel-nurse-banking/, https://rntravelweb.com/travel-nursing/travel-nursing-tips/top-4-banks-for-travel-nurses/, https://www.fastaff.com/blog/best-banking-finance-apps-travel-nurses, https://www.medprostaffing.com/finance-tips-for-travel-nurses/, https://www.trustedhealth.com/blog/leaving-home-checklist-travel-nurses-trusted-guides, https://www.forbes.com/advisor/banking/best-online-banks/, https://www.nerdwallet.com/best/banking/online-checking-accounts, https://www.nerdwallet.com/blog/banking/pros-cons-online-only-banking/